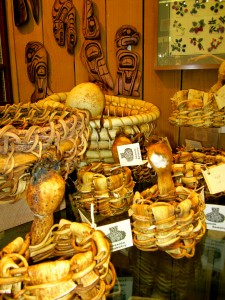 We enjoy being able to carry a wide range of interesting items in our gift shop. From unique crafts, specialty jewellery, carvings in wood and silver by Vancouver Island's First Nations artists, fascinating hand-crafted items created by talented local artists, gold nuggets mined at one of B.C.'s earliest goldrushes (nearby Leechtown), a variety of souvenir items and t-shirts, local maps, children's items, and last but not least, a wonderful selection of books on history, geography, outdoor activities, guidebooks, First Nations, cooking, biographies, crafts and hobbies, gift baskets of specialty jellies, and ever so much more…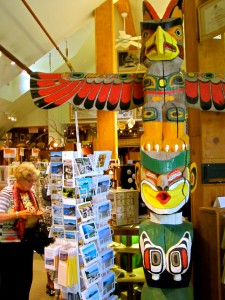 Payments may be made by cash, debit cards, Visa or Mastercard. Arrangements can be made for shipping.
Please phone 250-642-6351 for enquiries.