Within the museum's exhibit galleries, highlights of the region's history and culture are presented through First Nations artifacts, historic photographs, dioramas, displays and scale models, depicting both momentous occasions and the day to day life in the history of the region.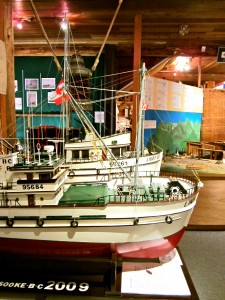 Items of clothing from the 18th century, weavings, quiltings and  carvings, pioneer artifacts, displays of exploration, natural history, early schools, churches, farming, forestry, gold mining, and harvesting the bounty from the sea – these items and more compete for the attention of the beholder.
Repeat visitors will find the excitement of new displays each year.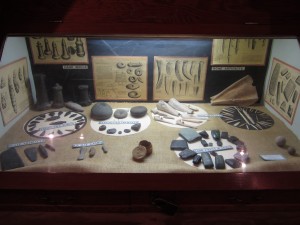 It has been through the wonderful, continuing support of families who have lived a part of the region's history, that the museum has received continuing donations of artifacts to enrich the museum's collections and ability to create future exhibits. Generous contributions of financial support have also assisted in enabling the museum to continue their program of enhancement of the exhibit galleries.
Wandering the museum's grounds will invite the visitor to view a series of outdoor exhibits, starting with the Polemaker's Shack, an elongated portable cabin which housed man and beast in the days when the polemaker and his horse preceded the logger into the rainforest.There is the Lord Western Exhibit which illustrates how an early cargo of pilings from Sooke, bound for new wharf construction in San Francisco, came to rest on the ocean floor at Sidney Inlet in November, 1853.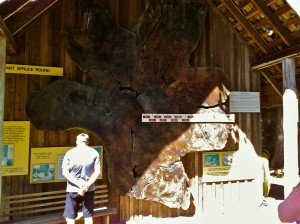 In addition to a sample of these pilings, exhibits on the grounds show a round of Sitka Spruce, and a round of a Douglas Fir with rings indicating more than 1000 years of growth.
There is the Blacksmith Shop, which has volunteers on special days demonstrating their craft; there is the Donkey Engine Yarder from the 1920s, and a pavilion showcasing an array of machinery, a Model T Ford, equipment used in farming, forestry, the fishtraps industry and general pioneer living on the West Coast.