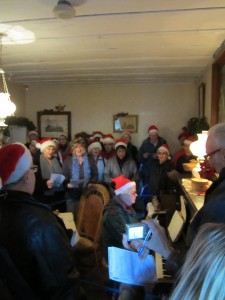 Winter Market and Moss Cottage Christmas
Saturday December 2, 2023 11am-4pm
The hugely popular Winter Market and Moss Cottage Christmas returns on December 2, 2023. Aunt Tilly will lead tours of Moss Cottage, decorated for the season in 1902 style. The Winter Market features local Sooke artisans. All products sold at the Winter Market are made, baked, raised, caught, and wild harvested or 100% grown by the vendor. Vendors include the return of some familiar faces from the Summer Night Market as well as new vendors. To support and foster creativity and entrepreneurship in the next generation, one area of the market is dedicated to local young artisans selling their handmade goods.
New this year is the opening of the Triangle Island Light House for tours. The light house has been closed to the public while it has been getting fixed up. Stop by to see the new exhibit panels and hear stories from one who helped bring the light house to the museum grounds.
We hope you will come celebrate the season with us!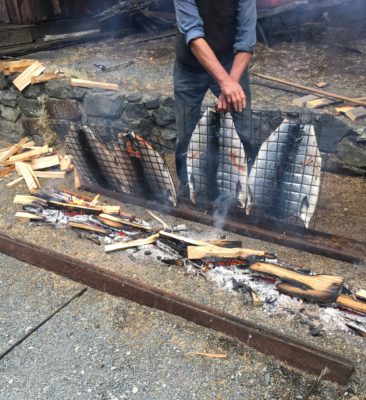 Open House and Salmon Barbecue
Sunday June 23, 2024
One of the most popular days of the year is the annual Open House and Salmon Barbecue the 4th Sunday in June. This is an opportunity for old friends to come together, catch up on the news, see what's happening at the museum, check out the new exhibits, and feast on barbecued salmon. It's also an opportunity for newer residents to meet friends, offer some volunteer time, get a sampling of our history, and check out the new exhibit in the Upstairs Gallery.